The Ultimate Stocking Stuffer
Must be a member to open this certificate. If you are NOT currently a member, apply for membership here.
Here's an exclusive opportunity to boost your savings with our High-Earning Certificate, featuring an impressive 4.85% Annual Percentage Yield (APY) for a 6-month term.


APY* for 6 Months
$2,000 Min. Balance (New Money Only)

To open this limited-time offer certificate:

Call 626-445-0950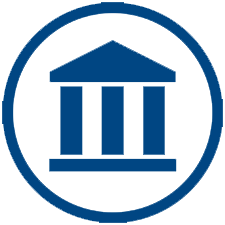 Visit a Branch

It Keeps on Giving–Make Additional Deposits
Imagine watching your savings grow at an accelerated pace! What sets this certificate apart is the flexibility it provides. You can make unlimited additional deposits during the term, allowing you to maximize your returns.


Don't Worry. Be Jolly!
Worried about accessibility? Rest easy knowing you have the option for one penalty-free withdrawal during the 6-month term.
Don't miss out on this excellent opportunity – open yours today and watch your savings flourish.
Got Questions? Call us at 626-445-0950 or email us.
*APY = Annual Percentage Yield. 6-month certificate dividend rate: 4.74%/4.85% APY. APY assumes that dividends will remain in the account until maturity. Unlimited additional deposits and one penalty free withdrawal during initial term of the CD. Additional withdrawals prior to certificate maturity will result in a penalty. Minimum Balance is required in order to open Term Share Certificate and earn dividends. Early withdrawal penalties do apply which may reduce the principal. The promotional 6-month term share certificate (TSC) have a $2,000 minimum deposit. No maximum, although, a member's total aggregate deposits may not exceed $2.5 million. At maturity, certificate will automatically roll over to the standard 6-month certificate with corresponding rate at that time, unless otherwise specified by the member prior to maturity date.